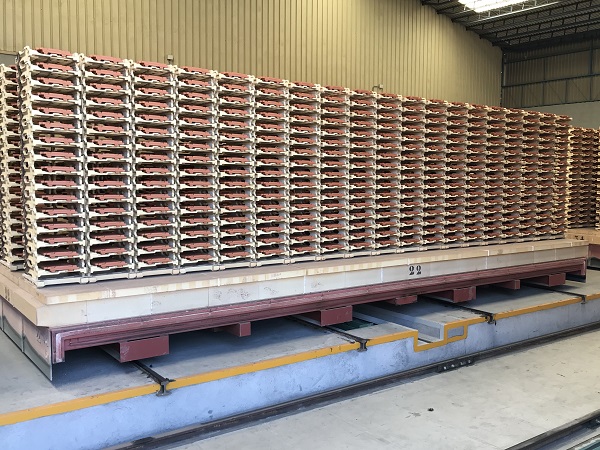 The tunnel kilns for roofing tiles loaded on cassettes U-H gives high quality to the roof tile product.
The production ranging start from a minimum of 28,000 tiles per day up to a maximum of 130,000 pieces per day.
The tunnel kiln can produce glazed tiles with high standard quality.